How Even a Complete Novice Can Create Killer Sales Letters Using This "Fill in the Blank",Push-Button-Simple Software.
Dear friend,
If you'd like to be able to write sales pages that sell like crazy, get more subscribers and make more sales then this might be the most important letter you'll ever read.
Here's Why:
The quickest, easiest, simplest sales letter creator lets even a total novice rapidly create a sales page that looks like it was written by a top copy writer.
Save thousands of dollars by not having to pay a professional copy writer!
If you're skeptical right now that's a good thing. Quite frankly I'd expect you to be. So let me give you three very good reasons why you should believe what I say is true.
Three Reasons To Believe What I Say
Reason #1: I've been selling online since 1999. I've sold everything from soft toys to software. And have been coaching others in how to do the same for the last three years. The one stumbling block almost all my students have had is being able to produce words that sell and get massive conversions.
Reason #2: I am not going to make insane promises about how this will make you $10,000 in a week. But sales copy is one of the key things you need to get right if you are going to sell anything online. Other marketers make insane promises they can't back up. I won't do that, how could I? I don't know you, and I don't know what ability you have.
Reason #3: Private coaching clients have paid me hundred or thousands of dollars for just a little of my time. This is because I am very good at what I do! I have an extensive background in automation and have become known for making complex tasks super-easy through software solutions.
Here's a brief overview...
The Sales Letter Engine follows a proven formula for sales copy that hooks people in and leads them to take action.
This means you make more sales and get better conversions without spending a fortune on learning how to be an expert copywriter.

The system guides you through every step of the process.
You can't go wrong! You won't be sat scratching your head trying to decide what comes next.

It's a web based solution.
This means it works on any web connected computer or tablet. Mac, Linux, Windows, Android... if it's got a web browser it will run this software.

It follows a time-tested, proven formula.
So you know your finished letter is going to get the job done.

If you can fill in blanks and push a button you can use this software.
There is no steep learning curve. You'll be using this in minutes and creating your first hot selling sales letter TODAY.

It's software and not just a bunch of templates.
This means you get a sales letter that is crafted for your product or service. You're not trying to make something else fit.

No limit on the number of sales letters you can create.
As long as you have access to the Sales Letter Engine you can create new sales letters. Use it to make one sales letter or one thousand letters - the pricing is the same.

Creates ready to paste HTML code.
Paste it into Wordpress, your favourite web page editor, a mini site template... however you like to make your actual pages doesn't matter - this will work with it.

This really is as simple as it gets, and every step of the process is explained so you're never left guessing.
Most people can create a "good enough" sales letter with this in under an hour. And the software saves all your letters (no limit on how many) so if you want to come back and make improvements or make any change at all - it's dead easy.
Best of all, when you've used this a few times you'll actually find you have learned the formula and started to master copy writing! So you'll no longer be dependent on the software.
But don't take my word for it. Check out what others say about this...
---
I bought a bunch of copy writing courses and spent hours trying to learn how to write a good sales letter and was still no where near good enough. Then I came across the Sales Letter Engine and figured it was so cheap I'd give it a go.
I was blown away by my results. In less than two hours I had a sales page up online and when I sent some traffic to it I made sales!
Great system - thanks!
Benjamin W
Dorset, UK
---
For anyone starting out this is a big time and money saver. Over time you will still want to learn and master sales copy writing but this takes the pressure off and gets the job done so you can start selling and earning online.
Not to mention that just using this software will help you learn, you can't help but learn the formula used without even trying!
Ryan M
VA, USA
---
This is great and not limited to web sales pages either! I've used it to craft copy for eBay listings, Flippa auctions and forum sales posts.
Wicked simple.
Gregory Stevens
Somerset, UK
---
WARNING: Do NOT buy any Sales Letter Creator Software unless it meets the following criteria...
There is a lot of confusion surrounding our field so I want to give you 4 criteria or elements you absolutely, positively must have in any solution you obtain:
1) It must be web based. There is nothing worse than needing to write a new sales page when you are using a different computer, or you only have your tablet handy and not being able to. Most similar systems are Windows based software and limit you to using it on one computer. Not only does Sales Letter Engine not have those limitations, it also saves your letters online so you can retrieve them anytime and tweak them from any device.
2) It must be simple to use. I've seen supposed "push button" software that is anything but. I've also seen fill in the blanks solutions that leave you guessing what exactly you should be putting in the box. The Sales Letter engine is SIMPLE and CLEAR.
3) It MUST let you download the finished letter. I hate these lead page and sales page systems that force you to host your finished work with them. With our system when you've finished a letter you download the file and then import it into whatever web editor (or WordPress) you like.
4) It must be a one time payment. Don't end up paying monthly for a service like this. You should be able to pay once and have use of the software for life.
You Get More Than TEN Times Your Money's Worth!
Learning to write a sales letter to the standard that this software can produce would cost you hundreds, if not thousands of dollars and take a long time.
If you paid someone to write a sales letter for you it would cost you at least $1000.
This software lets you create an unlimited number of sales letters, it stores copies of your work for instant access from any web enabled device and it produces output that can be used in ANY editor.
Instant Access (event if it's 2am)...
You get instant access to the Sales Letter Engine and the training video that will show you exactly how the software works, how to download your finished letters and import them into an editor or mini-site.
You'll be able to create winning sales letters in no time flat.
You get all this for...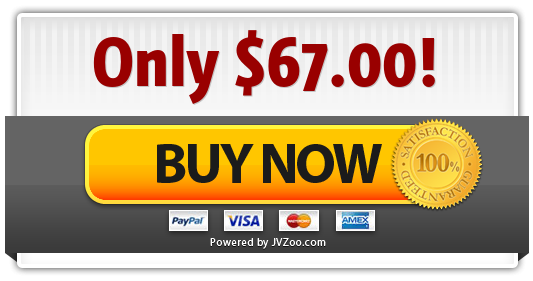 But that's not all! If you order now without delay, you'll also get...
Since I know it's 100% to your benefit to act right away, I personally want to sweeten the pot and give you every possible reason to say YES today!
So if you act right now I will also personally send you the following:
FREE BONUS #1 - 3D Ecover Creator Pro - Really make your sales page look good with a professional ecover or 3D CD/DVD box illustration. Our ecover software lets you create professional looking covers and cases without knowing jack about graphic design or photoshop. And like the Sales Letter Engine it's web based and can be accessed from almost any web browser. As sold on it's own for $27, but you get it free when you grab The Sales Letter Engine today!
FREE BONUS #2 - The Best Of Internet Marketing Brief worth $67. - Every year Internet Marketing Brief put out a special edition that contains all their best articles, tips and ideas from the past year. This sells for $67 but as I now own Internet Marketing Brief... I am giving it to you with your order of The Sales Letter Engine!
FREE BONUS #3 - "How to create a $997 coaching program in super quick time." - I am currently working with some partners on a range of marketing guide books that will be published under the banner "Six Minute Marketing". They are speed read books that give you a complete business plan or outline and can be read in around six minutes. This is the first of them and so I can get some feedback I've decided to make it a bonus for anyone picking up the Sales Letter Engine today.
You Cannot Lose With My 100%, Ironclad, Money Back Guarantee...
---
Your satisfaction is guaranteed with our no-risk, you-can't-lose, 100%, no questions, no quibble, iron-clad money back guarantee, If for any reason you are not totally delighted with our product just email us within 60 days and we'll refund 100% of your purchase price. No hard feelings and no questions asked!
Look... You don't have to decide now if the Sales Letter Engline is right for you or not. Just get it and give it a try. If it doesn't do everything I've said and then some, if you don't save time, money and frustration as a result of using it, if it doesn't work for you or you just don't like it, you have nothing to worry about because under our rock solid, no-loopholes, no fuss money back guarantee you can just email us and get all your money back. So you have nothing to lose and everything to gain.
Kind Regards,
Andy Brocklehurst
P.S. Remember, our supply of bonuses are limited. I can only guarantee you'll get them if you order right away. So don't delay, act now while it's fresh in your mind.
P.P.S. Don't forget your decision is free of all risk. Get this, test drive it and if you decide it isn't for you, just fire us a quick email and we'll give you a prompt and courteous refund - no questions asked.
[ Return to the top ]